About Us

We are "Sun Automation", set up in the year 2008, are one of the well-figured Exporters, Traders and Service Providers of Servo Drive, Motors Repair and Sales. Our group of experienced faculty guarantees high quality services to our clients. Our association is upheld by our rich vendor base that helps us in the obtainment of this range of items at standard as par with universal measures.
The ability of our experts makes them skillful for the determination of the products on the premise of vendors and check things on various parameters including production method and cost, quality estimations, customers' reaction and numerous more attributes. Backing of our affirmed sellers empowers us to supply large prerequisites of our esteemed customers and serving them with high quality products of various reputed brands such as Industrial Encoder for Machine Tools, Variable Frequency Drives, Servo Motors, Servo DC Drives, Servo Motor Drives, Human Machine Drives etc. These vendors keeping so as to assemble finished item go personality a main priority set industry measures and give these items in fluctuated details to meet the particular necessities of our customers. Our appropriation system encourages us to convey these items to our customers in auspicious way. We have enrolled a group of dexterous experts, who have huge area skill and information of the items. These experts are enlisted on the premise of their insight and abilities in their individual spaces. We have acquirement's operators, quality controllers, warehousing and packaging faculty and conveyance specialists in our group. Our workforce is very much aware of the business prerequisites and offer precise arrangements within stipulated time allotment.
Our refined quality testing unit is the place where all obtained items are subjected to thorough quality check by our group of profoundly experienced quality controllers. Our item range is acquired just from the certified merchants of the business. We are offered with a huge and open very much created warehousing unit where our mass committals are kept in sheltered and sound way. This warehousing unit is furnished with the imperative machines and hardware that are required to hold the items under the sheltered environment. For the protected conveyance of our products, we make utilization of tough and water-proof packaging materials.

Why Us?
Some of the salient features of our success in the industry:
Technical capabilities to absorb fresh technologies
Timely Delivery
High performance levels
Team of Expert professionals
Use of tested high grade raw material

Quality Assurance

Being a quality cognizant association, our experts stringently take after quality control destinations to meet the worldwide principles. Vendors from whom we secure these items make utilization of high review fundamental material and most recent advancements for the creation. Notwithstanding this, we have set up a quality control unit that checks the whole range deliberately to convey faultless items at clients' end. Quality controllers of our group minutely inspect the whole item go keeping in mind the end goal to eliminate every one of the imperfections.


Product Range

We are dealing in a wide array of:
Servo Motors
Servo AC Drives
Industrial PCs
Human Machine Interface
Machine Tools
Servo DC Drives
Industrial Encoders
Automation Scales
Servo Motors for Automotive Industry
Industrial Encoder for Machine Tools
Variable Frequency Drives
Programmable Logic Controller

Our Vendor Base

All our products offered by us are sourced from esteemed dependable and trusted vendors of the business. We have our procurement team who conducts their extensive research about products, production methods, clients' feedback and statistics of sellers, and then signing a contract between vendors and our company. Our vendors utilize high quality raw materials to make a quality product range. Our experts have constantly kept up a heartfelt business association with our vendors that likewise help us in meeting the customized prerequisites of our esteemed customers. We choose our vendors by taking the following factors into account:
Market credibility
Rich industry experience
Ability to offer high quality products
Competitive price

Brand We Repair
Following are brands we repair:
Bosch
Fanuc
Indramat
Siemen
Omrons
Heidenhain
Mitsubishi
Hitachi


"We are only dealing in Maharashtra."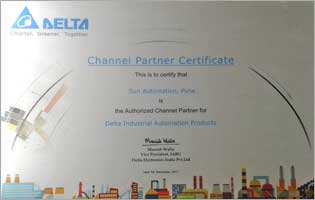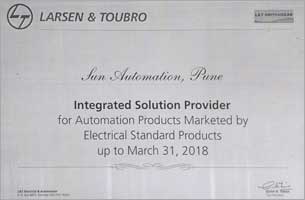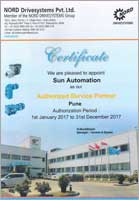 Read More